Step into affordable luxury with 'The Alexander'
A blake stitched oxford that belongs in every man's rotation. Popes, Kings (Alexander the Great), Founding Fathers (Hamilton), and Inventors (Graham Bell) have carried this name higher. This pair of shoes is designed to do the same for you. So every time you lace these up you have the determination of MJ in Game 6 of the '98 finals.
Shop Now
Our top selling style, 'The OG'.
'The OG' is perfectly suited to compliment any ensemble in your wardrobe. Slip into something more comfortable, more daring, and more sophisticated — it would be a crime not to.

Shop Now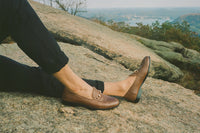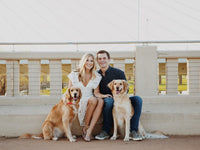 Our Story
W.M. Gibson is a company founded in 2018 by a married couple, Marcus and Beca Gibson, who noticed that men's loafers were either low quality or too expensive. Even the well-established brands had compromised their quality by mass-producing their loafers to meet their profit targets. To address this problem, the Gibsons decided to create a beautiful and affordable loafer by eliminating middlemen and overhead costs. They travelled the globe (literally) to find the best materials for the perfect loafer.
Read More